Details
2019-09-17T00:00:00-04:00
2019-09-18T00:00:00-04:00
Contact
Council on Aging
(828)277-8288
Information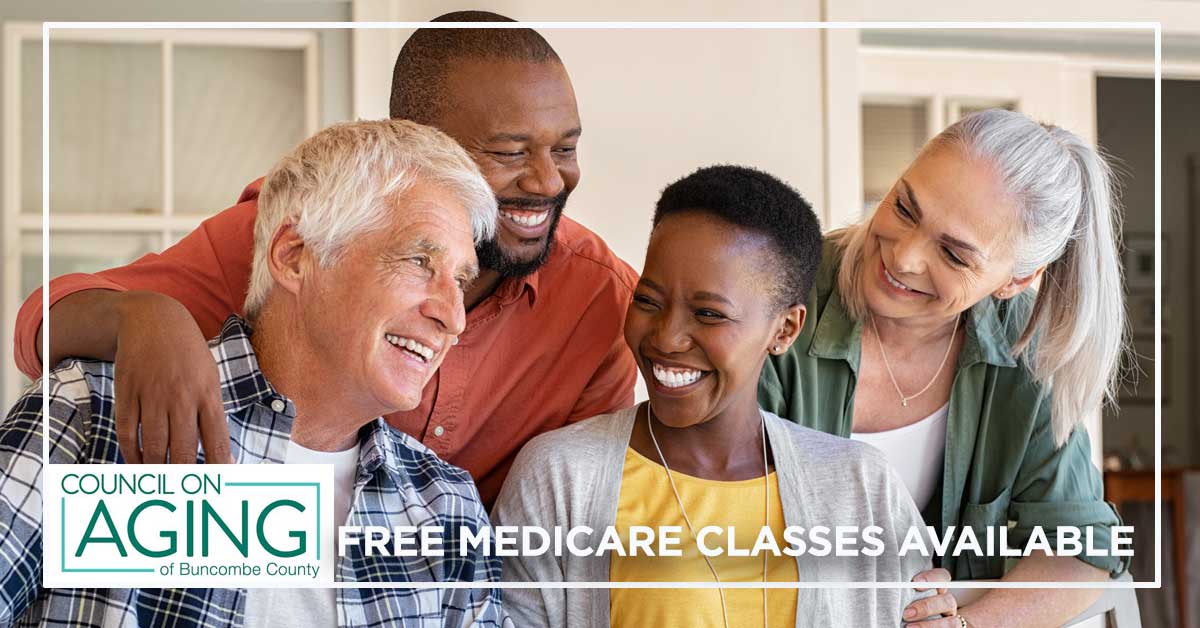 The Council on Aging of Buncombe County in conjunction with the N.C. Department of Insurance's Seniors' Health Insurance Information Program (SHIIP) announces its classes "Introduction to Medicare – Understanding the Puzzle" for August – September 2019. The classes will explain how Medicare works, the enrollment process, how to avoid penalties, and ways to save money.
The classes are free and open to the public.
Residents who are new to Medicare, caregivers, and others who help senior citizens with their Medicare insurance should consider attending this informative class. The information presented is unbiased and accurate. No products are sold, recommended, or endorsed.
Medicare Classes:  August – September 2019
Aug. 21, 2 p.m. – 4 p.m. PM Blue Ridge Health, 2579 Chimney Rock Rd, Hendersonville
Aug.  23, 2 p.m. – 4 p.m. Goodwill, 1616 Patton Ave, Asheville
Aug. 28, 2 p.m. – 4 p.m. Sacred Heart Catholic Church, 150 Brian Berg Dr, Brevard
Sept. 5, 10:30 a.m. – 12:30 p.m. Reuter YMCA, 3 Town Square Blvd, Asheville
Sept. 13, 2 p.m. – 4 p.m. OLLI/Reuter Center, UNCA, One University Heights, Asheville
Sept. 17, 10 a.m. – 12 p.m. Woodfin YMCA, 40 N Merrimon Ave #101, Asheville
Sept. 20, 2 p.m. – 4 p.m. Goodwill, 1616 Patton Ave, Asheville
Sept. 25, 2 p.m.- 4 p.m. Black Mountain YMCA, 25 Jane Jacobs Rd, Black Mountain
Oct. 1, 2 p.m.- 4 p.m. Ferguson YMCA, 31 Westridge Market Pl, Candler