Details
2022-07-27T16:00:00-04:00
2022-07-27T17:00:00-04:00
Contact
Enka-Candler Library
18282504758
Information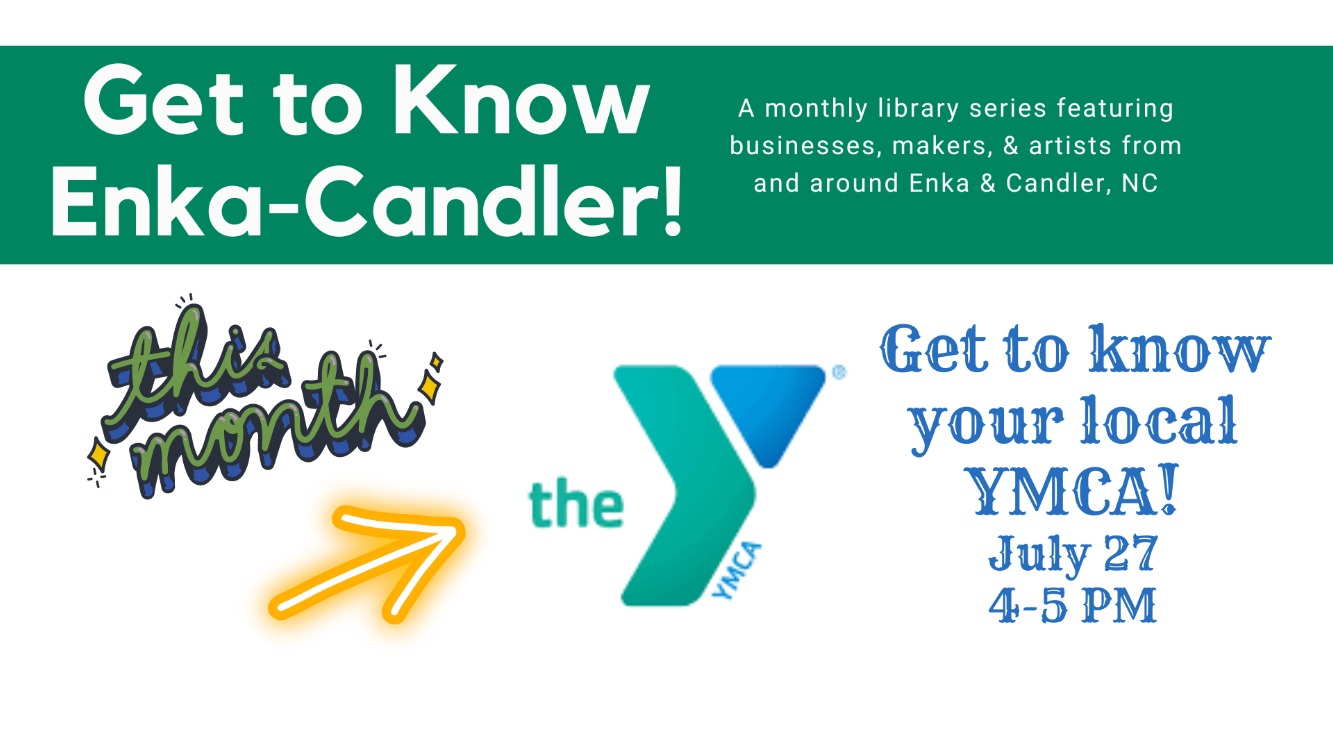 Gyms can be intimidating, scary, frustrating, or all of the above, but that's not every gym. Join us in the community room to Get to Know the Ferguson Family YMCA! Located around the corner from our branch and next to the Food Lion. Meet the Youth and Family Director to learn about classes offered, equipment made available, and the mobile market.
Is there childcare? What is the sliding scale of payment or do they have one, are there scholarships? What's happening there this summer and into fall? Learn all about it at this next program of our "Get to Know Enka-Candler" series.
This program is free and no registration is necessary.