Details
2023-01-10T00:00:00-05:00
2023-01-11T00:00:00-05:00
Information
The Go Local Card celebrates the interdependence of our businesses to each other, public education and to the youth in our community.
Our community values equitable educational opportunities for everyone and the Go Local Card is an annual fundraiser for Asheville's city public schools.
Since inception, we have raised nearly $220,000 for our schools. This program connects 4,000 children and their families to a healthy local economy and locally owned businesses that support their school.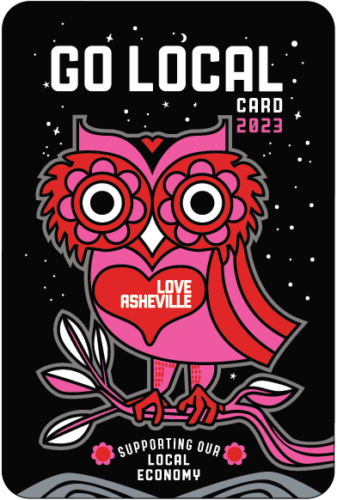 … and cards are available for purchase at any one of these businesses through Aug. 2023