Details
2022-07-10T00:00:00-04:00
2022-07-10T23:59:57-04:00
Information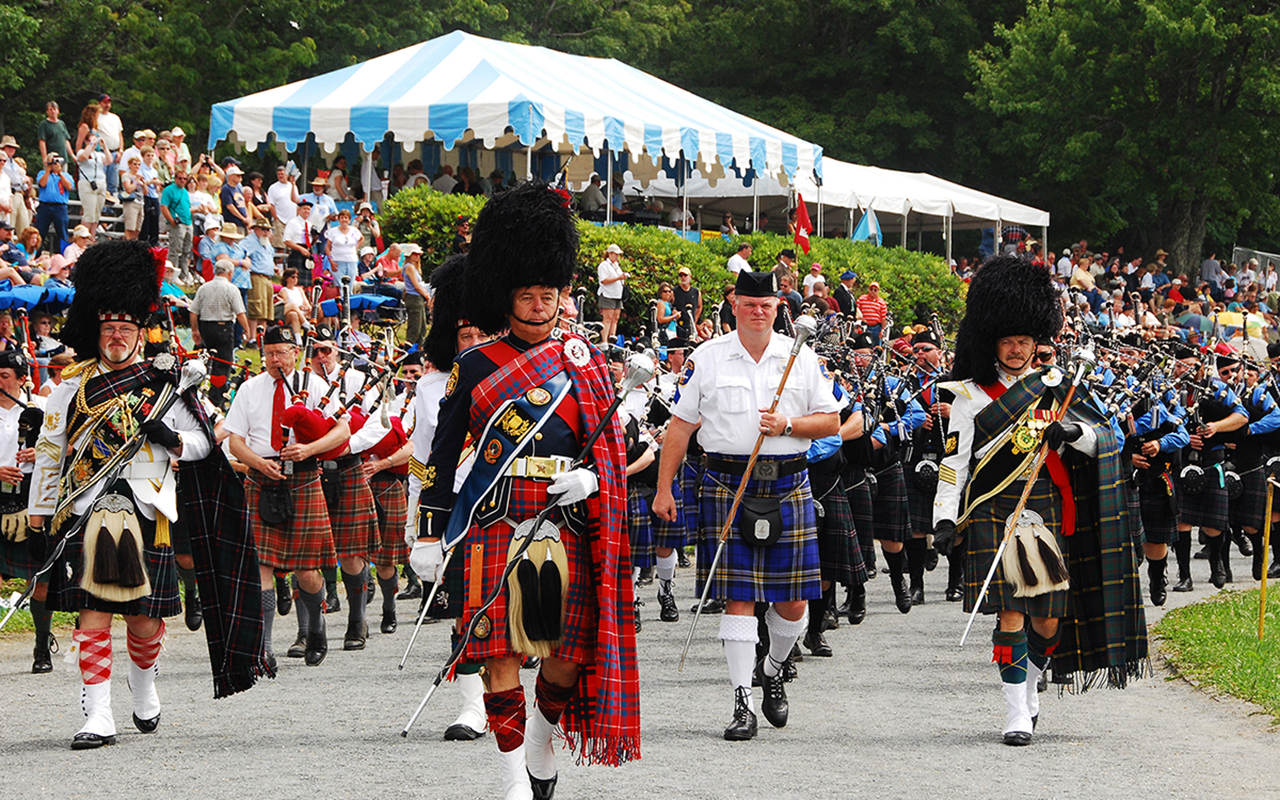 Blaring bagpipes, Scottish athletics, Highland melodies, Celtic cuisine, crafts aplenty and a spectacular highland setting make this colorful celebration of Scottish culture one of the most highly acclaimed games in the country. Additional cost. For more information, visit www.gmhg.org.
High in the Mountains of Western North Carolina the ancient Celtic spirit beckons. Answering the call, as hundreds of tartan banners unfurl, are the sounds of bagpipes echoing through the valley, and once again, thousands of kilt-clad Scots make their way to MacRae Meadows for their annual gathering and games. Nowhere in the New World is there a place more reminiscent of the Scottish Highlands than the home of America's grandest Highland Games—Grandfather Mountain, North Carolina.
Here you will be able to register for all events, sponsorship packages, clan tents, and buy general admission tickets.
Choose a category and then begin registering for each person in your group or family one at a time. Keeping in mind that clan tent sponsors and patrons get a package of tickets, and we want to make sure that each ticket holder in those packages has the opportunity to add on a whisky tasting or sign up for a competition.
We encourage you to watch the video tutorials at www.gmhg.org/FAQs before you begin the registration process.
* Please note that as of March 14, 2022 the Camping sites are all sold out.*