Details
2022-07-31T08:00:00-04:00
2022-07-31T16:00:00-04:00
Information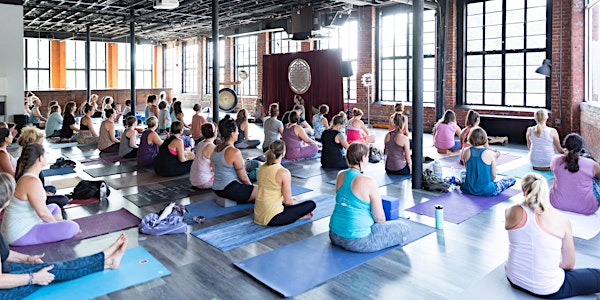 Please join us for the 5th annual Love♡Shine♡Play Festival, July 28-31, 2022 (tentative date) taking place against the breathtaking backdrop of the world's oldest mountains in gorgeous Asheville, NC. The festival classes take place in beautiful venues throughout downtown Asheville as well as our gorgeous & famous Pack Square Park. You will be able to choose from a variety of offerings including yoga classes, meditation, talks, hikes, and more. The pedestrian friendly festival will allow you to immerse yourself in the vibrant life of a city brimming with cultural arts, culinary delights, and many independent shops.
Once you have purchased your tickets, you will receive an order confirmation email from Eventbrite, our ticketing partner. Your e-ticket(s) will be attached to your order confirmation email. Important: if you do not see your order confirmation in your inbox, make sure to check your junk/spam folder. If you are still unable to find them, contact the Eventbrite help center here.
Event is rain or shine, and ALL TICKET SALES ARE FINAL.
We look forward to seeing you in Asheville!