Details
2022-05-13T10:00:00-04:00
2022-05-13T16:00:00-04:00
Contact
Buncombe County Foster Care Social Worker
(828) 250-5868 
Information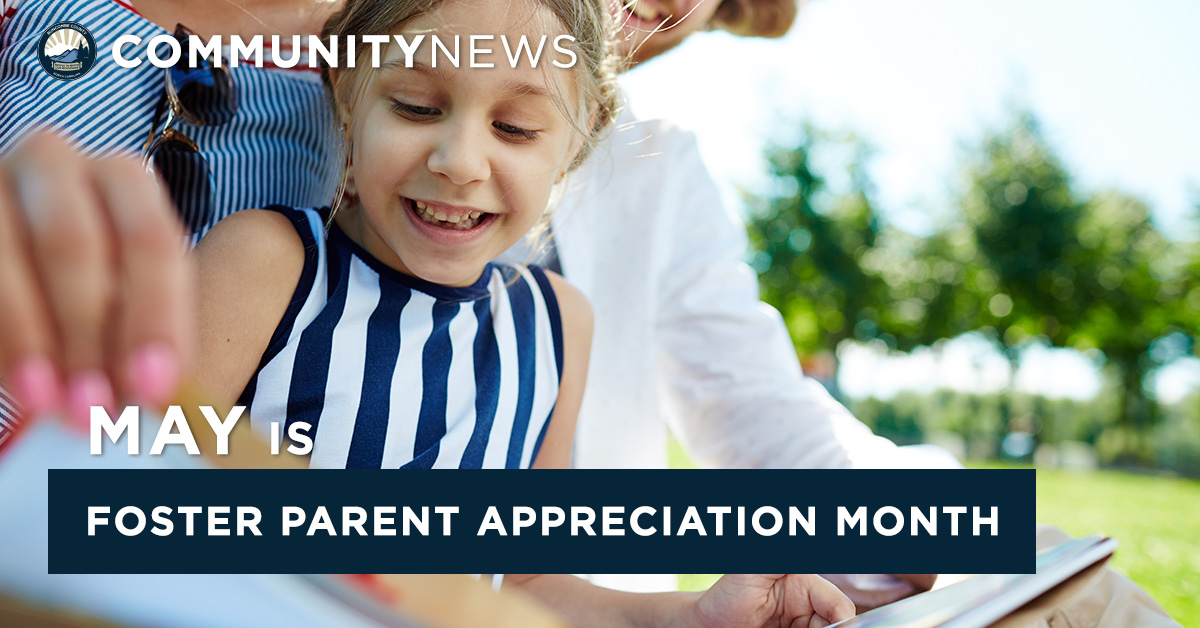 May is Foster Parent Appreciation Month and Buncombe County is celebrating the incredible families who have stepped up to Foster Our Future. Becoming a Foster Parent is a big decision. "Many people begin their foster journeys with an idea of what being a foster parent should be," says Amy Huntsman, Foster Care Supervisor for Buncombe County Health and Human Services. "But parenting, regardless of biological relation, is complex and encourages parents and children alike to grow in surprising and unexpected ways." At Buncombe County, we like to refer to fostering as a journey; and if fostering is a journey, then social workers are the tour guides- supporting you supporting kids.
Buncombe County Foster Care Social Workers serve our foster parents in three categories throughout the fostering journey: preparation, placement, and maintenance.
Explore Options and Learn More!
The first step of the foster journey for any potential parent is training. The Foster Parent Training Class, or MAPP Class, combines storytelling with practical application techniques that offer a realistic, comprehensive understanding of what being a foster parent is like. Taught by our team of social workers and current foster parents, you can expect this course to be engaging and set you up for success on the licensure exam.
This course is taught over six weeks. Classes meet once a week for 3 hours per class. Completion of this course does not result in automatic licensure. Potential foster parents will have to seek licensure through the state of North Carolina. The Buncombe County social work team is here to educate and support you every step of the way and make sure that you are making the best possible decisions at every turn.
SIGN UP | CALL US: (828) 250-5868 | buncombecounty.org/foster 
Placement
Once our foster parents get licensed, the placement phase begins. Each foster parent is assigned a social worker who facilitates the placement process including; helping you complete licensure requirements, assessing the best types of children for your home and skill set, and assisting you in process of meeting a foster child and having them settle into your family.
Maintenance
Once a child has been placed in your home, that same social worker will continue working with you to ensure you and the child are supported throughout this experience. Our social workers help foster parents; learn about a child's individual medical. Behavioral, or developmental needs, refer and assist families in gaining supports for the youth, and engage foster parents in ongoing training and advocacy to ensure both the youth and the foster family's needs are met.
There are currently over 340 children in foster care in Buncombe County. A shortage of foster parents in Buncombe County has resulted in approximately 100 of those children being placed outside their communities, away from their homes, schools, families, friends, and anything familiar to them. We know that children who are placed in their home communities have a better foster experience and are more likely to be reunited with their biological families when compared to those who are placed far away. If you have ever thought about becoming a foster parent, now is the time. Click here to sign up for Foster Parent Training classes and help us bring the kids in care back to Buncombe County.
Contact Us:
Facebook: @fosterbuncombe
Email: [email protected]
Phone: (828) 250-5868
Website: buncombecounty.org/foster