Details
2021-04-08T00:00:00-04:00
2021-04-09T00:00:00-04:00
Contact
Buncombe County Government
Information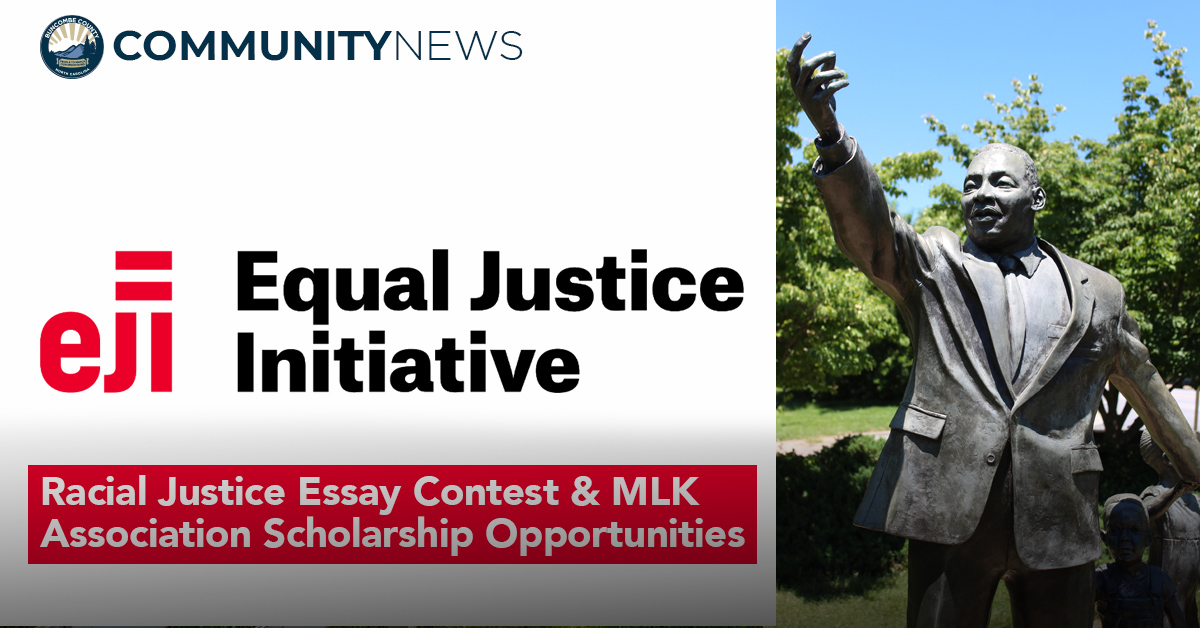 Did you know Buncombe County is actively involved in an important initiative aimed at more accurately reflecting the history of racial and economic injustice? The Buncombe County Remembrance Project is a part of the Equal Justice Initiative's nationwide effort to work with counties to raise more awareness about individuals lynched in our County. Further, the project is working to bring about community healing concerning Jim Crow-era discrimination, mass incarceration, state-sanctioned violence, contemporary racial trauma and violence, and other important issues.
The Buncombe County Remembrance Project is a partnership with multiple local organizations that all recognize the need to publicly acknowledge and educate the public about racial issues. This work ties into the County's 2025 Strategic Plan which is focused on equity defined as: Systems, policies, and practices that support equity for all people and an organizational culture that embraces diversity and inclusion. To learn more about the Buncombe County Remembrance Project, click here.
 MLK Youth Scholarship
Martin Luther King Junior's work to advance equal rights was pivotal in helping shape today's landscape. There is much work still to be done, but his legacy continues to inspire generations. Buncombe County strives to be a place where Dr. King's vision is realized by prioritizing equity and being intentional about highlighting racial injustice through initiatives such as the Buncombe County Remembrance Project, our Racial Equity Action Plan, and other efforts.
To further honor Martin Luther King Junior's legacy, Buncombe County wants to ensure students are aware of the MLK Youth Scholarship for Buncombe County residents. Applications are due April 15, learn more here.