Details
2022-11-25T00:00:00-05:00
2022-11-25T00:59:59-05:00
Contact
 Eblen Charities 
(828) 255-3066
Information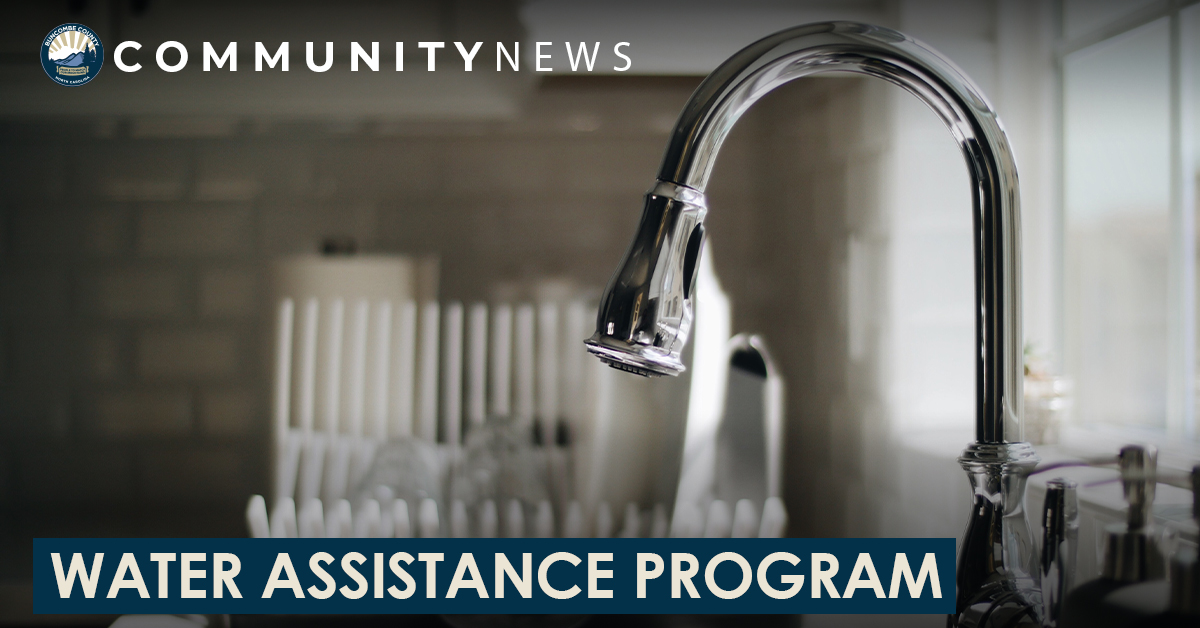 If you're behind on your water bill or afraid your water might get cut off, a new resource might be able to help you. On Jan. 4, the Buncombe County Board of Commissioners approved more than $450,000 in federal funding for the Low-Income Household Water Assistance Program (LIHWAP). The initiative is aimed at preventing water disconnections and helping reconnect drinking and wastewater services.
The LIHWAP will be administered by Buncombe County-based Eblen Charities. The nonprofit will make payments directly to utilities on behalf of qualifying households. The program is slated to run through Sept. 30, 2023 or until funds are exhausted.
Eligibility requirements
Households that currently receive Food and Nutrition Services (FNS), Temporary Assistance for Needy Families (TANF) or Work First services, or those that received Low-Income Energy Assistance Program (LIEAP) services from Oct. 1, 2020-Sept. 30, 2021, are automatically eligible to receive this benefit if their water services have been cut off or are in danger of being cut off.
For additional eligibility information or to apply, please contact Eblen Charities at (828) 255-3066.