Details
2021-10-26T00:00:00-04:00
2021-10-27T00:00:00-04:00
Contact
Buncombe County Government
8282504200
Information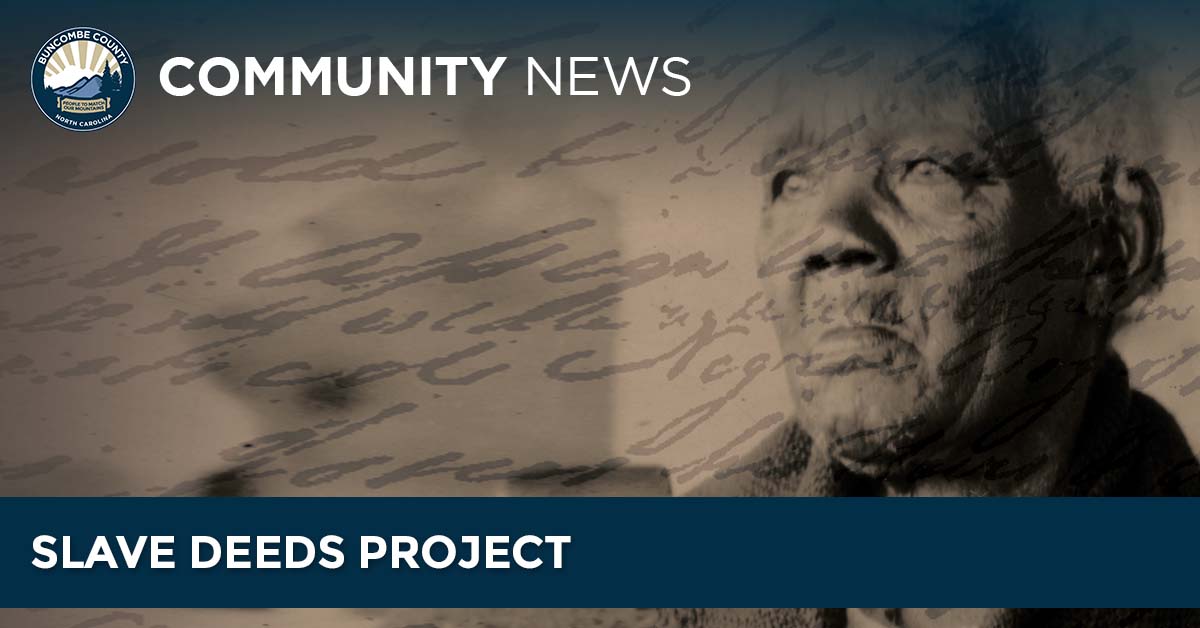 A valuable research tool conceived in Buncombe County's Register of Deeds is bolstering its database and garnering statewide attention. Thanks in part to a $294,000 grant, the Slave Deeds of Buncombe County Project has partnered with UNC Greensboro adding 50,000 names from 12 other North Carolina counties that will help African Americans learn more about their past. "It's an amazing resource for African Americans trying to find their ancestral stories," explains County Register of Deeds Drew Reisinger. "It's always going to be difficult for African Americans to do this challenging research, but hopefully this tool will make it easier for those who want to."
After the success of the initial cataloguing of Buncombe County slave deeds, Reisinger partnered with the North Carolina Office of Archives and History and UNC Greensboro to secure a National Archives grant that would further this groundbreaking and important work. "This initiative is made exponentially more impactful to be statewide and even nationally, because slaves were bought and sold across county and state lines," notes Reisinger. The grant not only expanded the project's research, it also helped secure the database within the state-based Digital Library on American Slavery.
Thinking back on the original intent of the project, Reisinger is happy to see these previously overlooked public records start to migrate to accessible databases and gain consciousness among Black populations, researchers, and others who can utilize this information. "Once we learned Buncombe County had records of slavery, I knew it was our duty to make these ancestral records available in same way we make white people's ancestral records available," says Reisinger.
While Reisinger and his fellow research team are hopeful the additional names help families and archivists, he's looking to expand the project even further with hopes of this clear proof of concept will begin to garner more grant money. Reisinger notes the discovery of the additional 50,000 names wouldn't be possible without thousands of hours of research from UNC Greensboro students and faculty as well as volunteers from across the State of North Carolina.
You can search thousands of slave deeds and their images via the Digital Library on American Slavery here. For more information on the initial Buncombe County slave deeds project, click here.