Details
2021-01-11T00:00:00-05:00
2021-01-12T00:00:00-05:00
Contact
Buncombe County Government
Information
Community Collaboration Helps Neighbors in Time of Need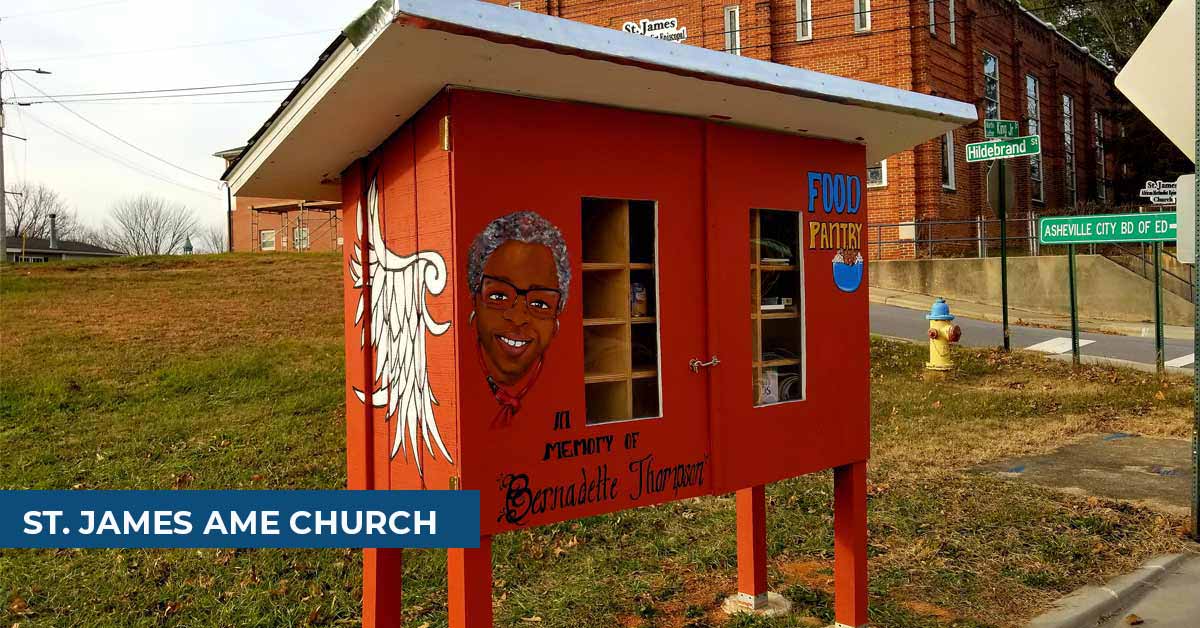 Food insecurity has risen significantly across the country due to pandemic-related job losses and struggles, and in Buncombe County local food pantries are popping up to help feed neighborhood families.
A collaborative, community-led project between Bountiful Cities, St. James AME Church, East End Valley Street Neighborhood Association, and Shiloh Community Association has neighbors helping neighbors to get non-perishable food and personal protective equipment (PPE) right where it's needed most.
To serve people in need in the community, there are two new food pantries located at St. James AME Church and the Shiloh Peace Garden. Both pantries were handmade by Asheville local, Max Mandler of Mandler Construction. The pantry at St. James AME is dedicated to the memory of Bernadette Thompson, a longtime community activist and faithful member of the church for many years, and features artwork by local artist Jenny Pickens.
Community members will find both pantries stocked with non-perishable, nutritious food and free masks, hand sanitizers, cleaning supplies, and other items that will assist individuals in staying safe and preventing the spread of COVID-19.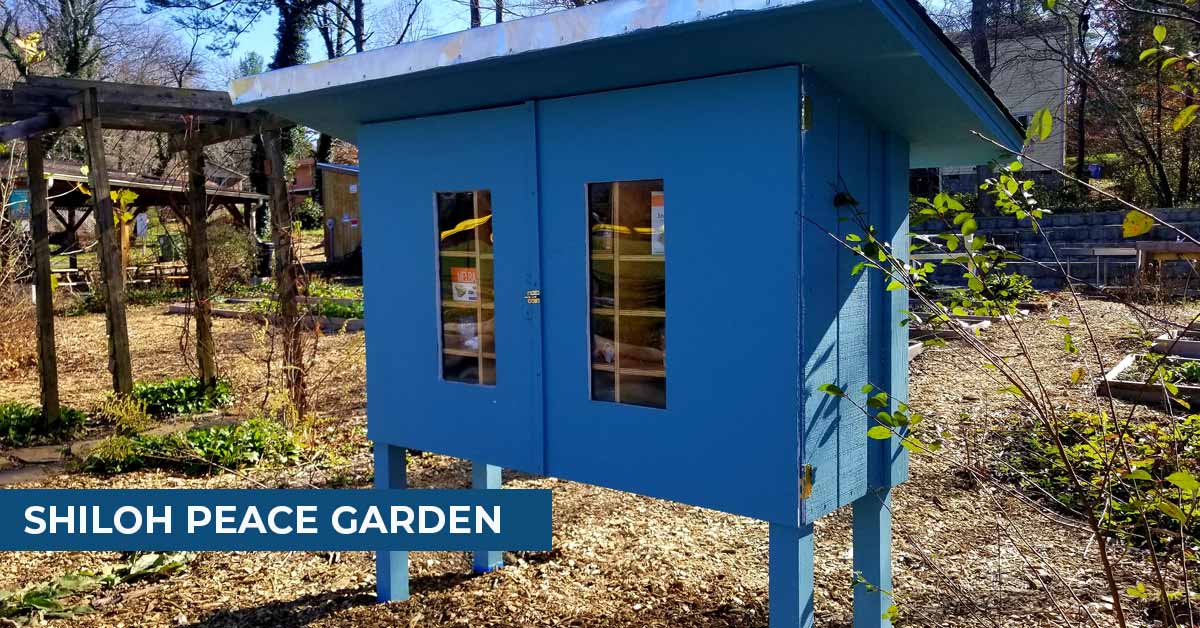 Upkeep and stocking the pantry will be a joint effort among the sponsoring organizations and the community-at-large. Thanks to CARES funding, Buncombe County government was able to help with initial supply efforts. The pantries will be open seven days a week and are set up to be self-serve. Everyone is welcome to utilize the pantries for both food and PPE needs.