Details
2022-07-07T17:30:00-04:00
2022-07-07T19:30:00-04:00
Contact
Park Ranger Zach Hickok
(828) 684-0376
Information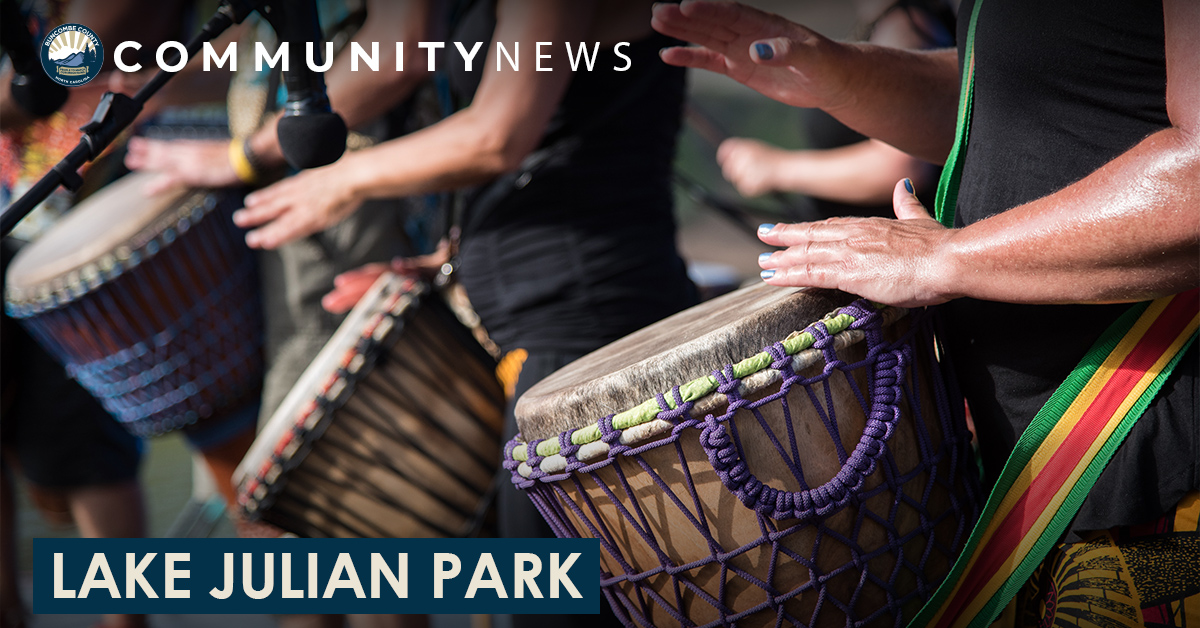 We are shamelessly drumming up attention for our exciting new program at Lake Julian Park. Starting Thursday, March 31, Buncombe County Recreation Services is hosting a drum circle on the last Thursday of every month from 5:30-7:30 p.m. The only thing you need to bring is yourself and a drum, and then just let the rhythm and beautiful scenery do the work as you enjoy the beat and comradery of fellow percussionists.
All experience levels are welcome, and registration is not required. If you have any questions, please contact Park Ranger Zach Hickok at (828) 684-0376.
: Every Last Thursday until -Sept. 29 from 5:30-7:30 p.m.
Park shelter number 2, Lake Julian Park, 26 Lake Julian R