Details
2022-07-07T16:30:00-04:00
2022-07-07T17:30:00-04:00
Contact
Enka-Candler Library
18282504758
Information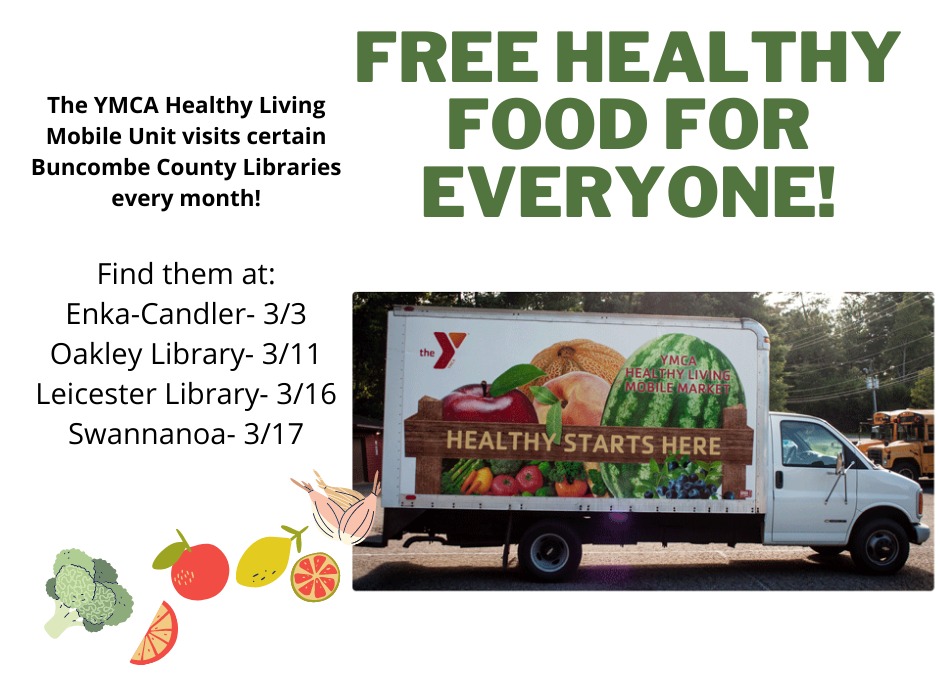 The YMCA Mobile Market will be set up in the library parking lot from 4:30-5:30 PM. Bring your grocery bags and get fresh food for your family. The market provides fresh produce paired with healthy recipes and a Community Engagement Table with valuable services such as cooking demonstrations.
While you're in the lot, stop in to get a library card if you don't have one, pick up a cookbook or two to experiment with your bundle of groceries, or grab a DVD to watch while snacking.
Distributions are FREE and all community members are welcome.