Details
2022-11-07T00:00:00-05:00
2022-11-08T00:00:00-05:00
Contact
Buncombe County Government
8282504910
Information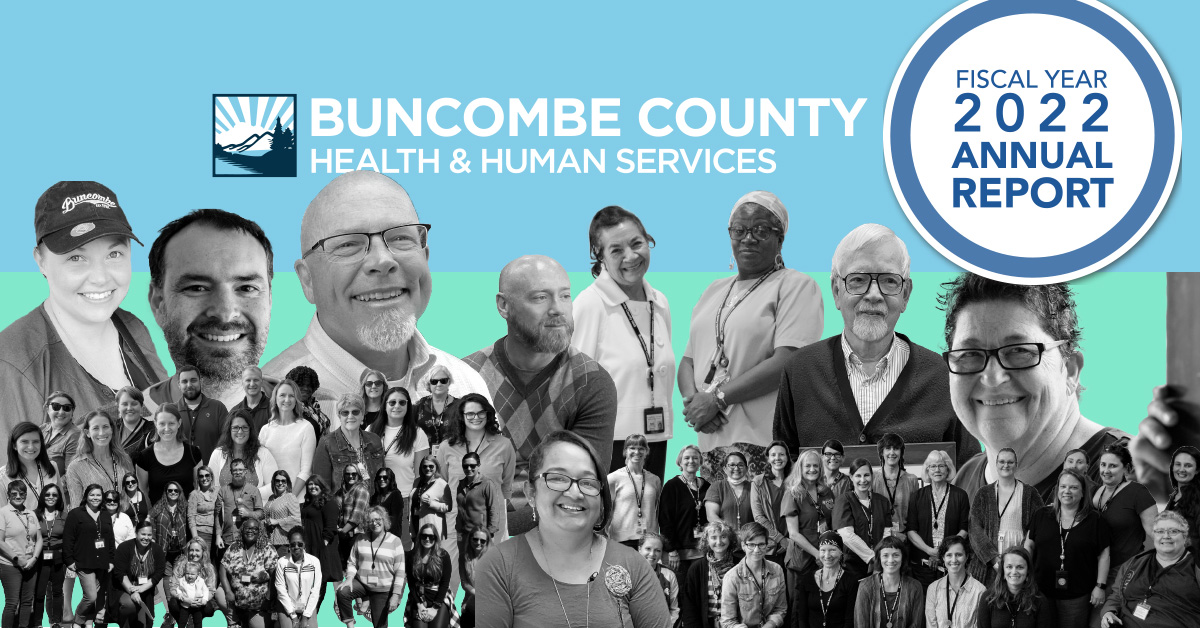 To say that a lot happened between July 2021 and June 2022 would be a drastic understatement. Buncombe County Health and Human Services (BCHHS) remained a key participant in the COVID-19 response effort while continuing to set the standard for excellence in Public Health, Social Work, Economic Services, and Veterans Services.
Stacey Wood, Director of Communications at BCHHS comments, "Reflecting on BCHHS' many FY22 accomplishments and capturing them in this year's Annual Report reminded us of how fortunate we are to work alongside exceptional public servants who take pride in their jobs everyday. This report is a high-level glimpse at the very deep work happening in our agency."
Some of the highlights for FY22 include:
The efforts of social work staff as they convened a Racial Equity Data Workgroup in partnership with the BCHHS Quality Assurance team and the IT Department- where they worked to build reports that capture demographic and race-identifying information from the point of Intake through Adoptions- to allow us to assess and address disparities throughout our continuum of services.
Economic Services had another big year and expanded their staff along with the Finance Team to issue over 15 million dollars in Emergency Rental Assistance in FY22.
The narrative on the waves of COVID-19 response tells the story of expansion and contraction in the response effort. We also touch on the Mobile Health Outreach Team developments in FY22.
This year's report is exciting because we get to express more about how the Agency continues to implement specific and broad strategies to improve the experience of the people that we serve. These shifts can be rather nuanced but they create layers of opportunities for staff and clients to learn more and grow together.