Details
2022-06-25T13:00:00-04:00
2022-06-25T15:00:00-04:00
Information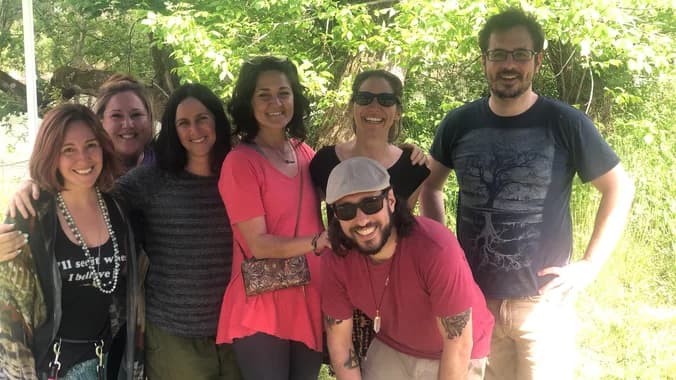 French Broad River Park: Go to the parking lot off of Riverview Drive, which is off of Amboy Rd. Find the cobalt blue canopy tent!
We will be as close to as directly across the parking lot as we can, near the water, with the tent (go past the bathrooms and head to the water). So, you should be able to find us pretty easily if it's your first time).
We'll enjoy meditations/visualizations, psychic ability empowerment, chakra activations, and lively discussions about how we can participate in the evolution of the new earth… a world where truth and the ethos of love (e.g.: Law of One) are the guiding forces.
All who are interested in spiritual growth and evolution and getting to know others who are "on their wavelength" are welcome.
NOTE: Bring a chair, pillow, or towel to sit on, an open mind, and energies of love, receptivity, and curiosity.
We look forward to meeting you!