Details
2023-09-24T00:00:00-04:00
2023-09-25T00:00:00-04:00
Contact
BUNCOMBE COUNTY GOVERNMENT
8283484770
Information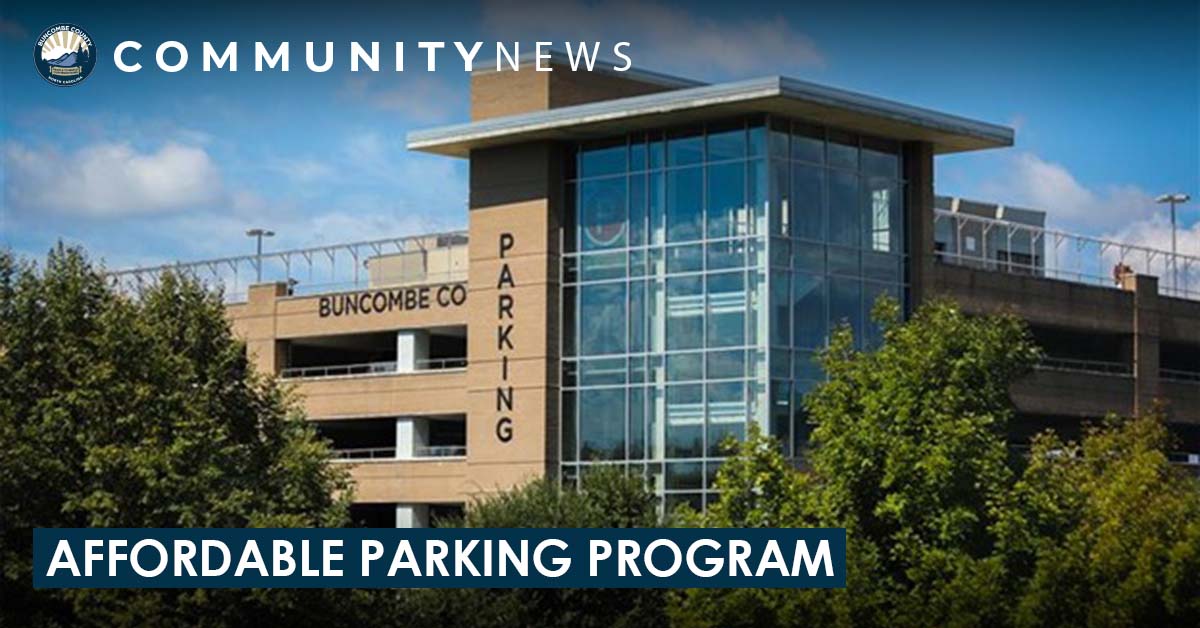 Do you work in downtown Asheville? If so, Buncombe County's expanded affordable parking program could save you hundreds of your hard-earned dollars. The program already includes 150 spots at the Coxe Avenue parking deck (located at 11 Sears Alley) for a discounted price of $40 per month. After research and public input, the County is excited to offer an additional 50 spots at the College Street parking deck (located at 164 College Street, across from the judicial complex) for $40 per month. This initiative, focused on service industry and retail workers, is now taking applications.
The expansion of the Affordable Parking Program comes after nearly 800 survey respondents shared their support and echoed the need for the program. To help meet that demand, the County is now offering a total of 200 discounted spots for downtown workers. "We've heard a lot of positive feedback, and it's helping a lot of people. Behind housing, transportation is next highest expense for many people… so providing people in the workforce with an affordable way to get close to where they work is really very valuable," said Commission Chair Brownie Newman.
To be eligible, you need to work in Downtown Asheville and make 80% area median income (AMI), which is less than $22.88 per hour or $3,967 per month. Applications are now open for the program, and it offers 75 spots at Coxe Avenue and 50 at College Street. If you think you're eligible, then please go ahead and apply.