Details
2022-07-06T19:00:00-04:00
2022-07-06T20:30:00-04:00
Contact
Asheville Wisdom Exchange
Information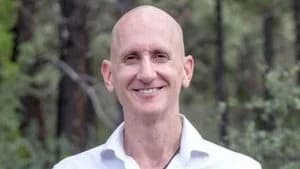 Dwight Dale Miller invites you to explore and experience your ability to heal, access your divinity, and live a life without limits. He will present some powerful yet simple concepts, then guide the group through a live healing session.
Dwight is a healer, numerologist, abstract painter, and author of The Formula For Lasting Happiness: For Teens, Kids, Parents, and Everyone Else, and A Soul's Perspective: How to Finally Heal and Transform Your Life. Dwight is launching a brand new healing modality, the Wildlight Healing System, that is so simple even children can use it to send positive energy and release negative energy from themselves, other people, pets and other animals, plants, bodies of water, land, or any other part of Mother Earth.
For those wanting to unlock their potential, Dwight has upcoming programs called Empowerment – Foundation and Empowerment – Unlimited, as well as brand new classes for those who want to learn more about the Wildlight Healing System.