Details
2022-07-10T13:00:00-04:00
2022-07-10T16:00:00-04:00
Contact
ENJOY YOUR LIFE Asheville
Information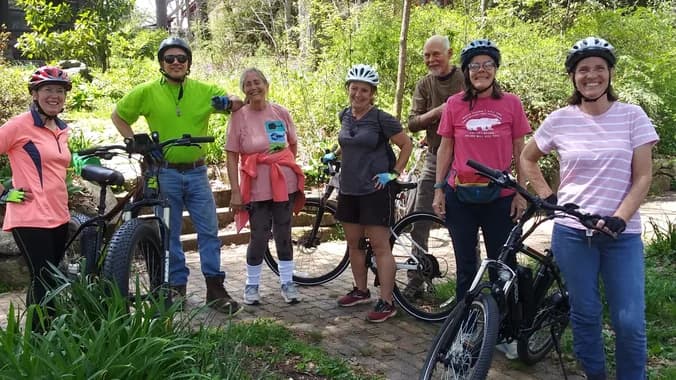 Every other Sunday we will enjoy biking together on designated paths around the Asheville area. Our journeys will end with a visit to a local hostelry where we will imbibe and converse with kindness and goodwill. Bring water and an open heart. Diversity is encouraged.
COVID-19 safety measures
Some hills but not too difficult.
The event host is instituting the above safety measures for this event. Meetup is not responsible for ensuring, and will not independently verify, that these precautions are followed.