Details
2022-07-12T13:00:00-04:00
2022-07-12T14:00:00-04:00
Contact
Enka-Candler Library
18282504758
Information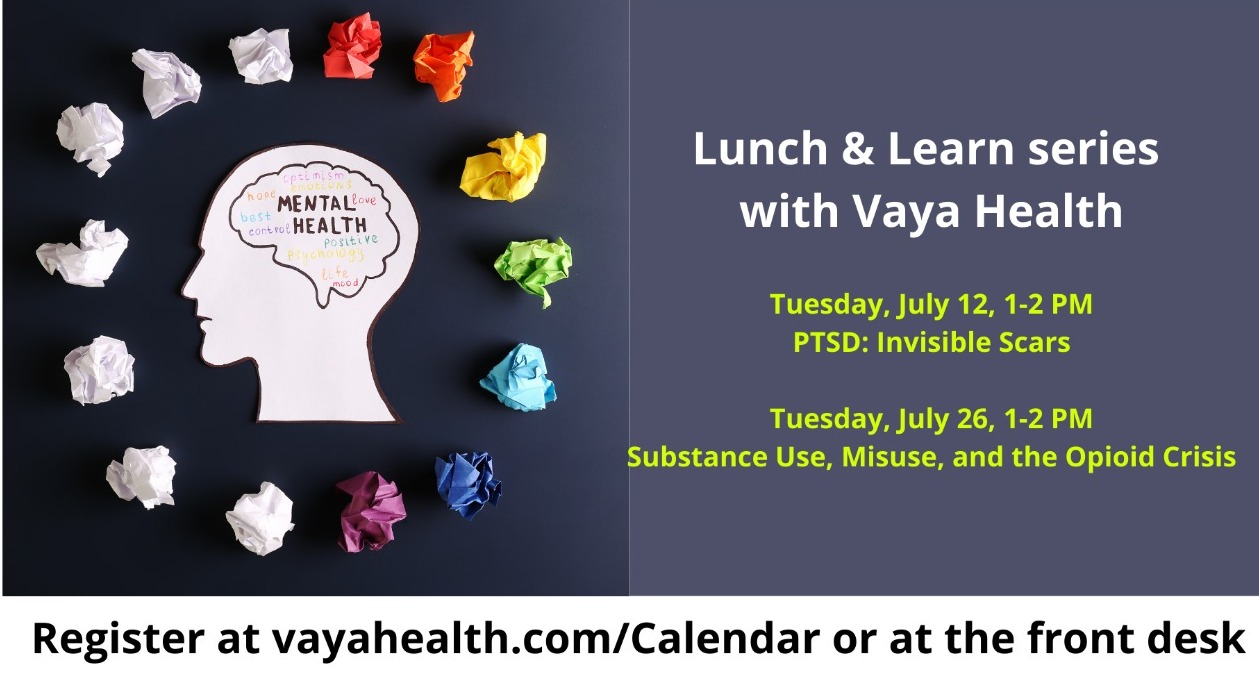 This presentation explores information related to traumatic events and experiences. Through classroom conversation and exercises, participants learn ways to support individuals who may have experienced a traumatic event, which may lead to posttraumatic stress disorder. Resiliency methods will be employed as methods to treat and heal the invisible scars.
Class is free and registration is required.
To Register (required): Go to VayaHealth.com/Calendar or Call Enka-Candler Public Library at 828- 250-4758.
Hosted by the Enka-Candler Public Library in partnership with the Vaya Health Geriatric & Adult Mental Health Specialty Team. All Vaya Health trainings are free and accredited through the NC Division of Health Service Regulation which awards one contact hour for each hour of training.