Calendar of Events
Upcoming events and things to do in Asheville, NC. Below is a list of events for festivals, concerts, art exhibitions, group meetups and more.
Sunday, August 21, 2022
AVL Clothing Swap + Benefit for Reproductive Justice
The swap takes place on Sunday, August 21 from 1-4 at Hi-Wire Brewing River Arts District. All profits from ticket sales, as well as $1 from six of Hi-Wire's flagship beers sold on the day of the event will be donated to Asheville's Planned Parenthood.
How it works
Drop off clothes from July 26 – August 19 at Hi-Wire RAD in the collection bin
Hi-Wire's hours are below. There will be a sign on the collection bin to receive a discount on your ticket for contributing clothing to the swap!
Monday–Thursday 3-10pm
Friday & Saturday 12pm-12am
Sunday 12-9pm
Accepted clothing:
Women's style adult clothing only – no shoes, accessories, or kid's clothing
Clothing should be in good, clean condition
Bring 1-20 items leave with up to 10!
All details on eventbrite: https://bit.ly/3zEHvZZ
Saturday, September 3, 2022
'4M' Mountain Makers Mushrooms & Music Festival
Celebration and education of Blue Ridge Mountain culture, arts, & nature.
jacksonartsmarket.com for more information
Monday, September 12, 2022
20th Annual Arby's Mountain Child Advocacy Center Golf Classic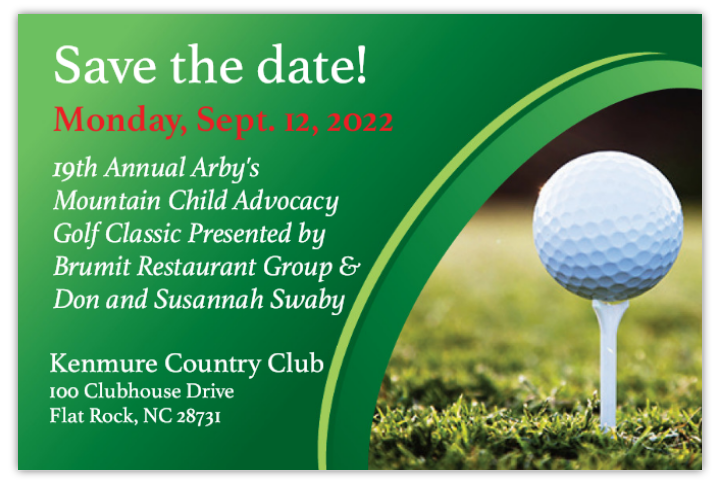 Join us at Kenmure Country Club for our 20th Annual Arby's Golf Classic! Enjoy a golf day on this beautiful course with some friendly competition for a great cause. Your participation raises vital funding for our mission and helps every one of our children!